There are texts on my site                    (English version gives a general view of the site but needs some changes)
Western Civilization – history and theory
how Christianity influenced the emergence of modern science, technology and economy
book reviews      book synopses      philosophy and theology      other texts
---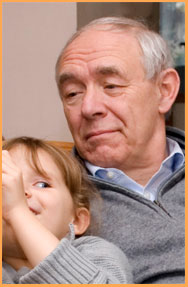 ---
My ebook, "Western Civilization and Time", on dynamics and trends of the West. ● How secularization and modernization transformed time into one of the overriding Western values. ● How that value created two Western priorities: to Be-Young-Longer and to Be-Longer-Generally. ● How these Longer-type demands determines the most significant shift in the allocation of civilization resources. ● How this shift imparts nearly transcendental direction to the secular West.
The book has been downloaded 18169 times in 2013 (plus 7652 times individual chapters)
Christianitas and the European Phenomenon
This is the scientific project I have been working on for recent years. The European Phenomenon is a term used in World History science to define oustanding dynamics of of Europe against other world civilizations since XII-XIII century. Several fragments of the project (either already published or in working versions) have been prepared and are available here.
Discussing the role of Christianity in the process requires to be fully consious of the extensive literature on the subject matter and having a clear idea on the mutual relations between Christianity, Church and the emergence of Western civilization. The trick is to have an idea being the lucid message, embracing as much as posible of academic hitherto achievements, and not sliding down into eclectism.
---
Other texts in the area of World History, theory of science, theology and thanatology. Also some of my older works in sovietology. Some texts in English, abstracts of all texts also in English. Texts have been downloaded 15527 times in 2013.
Book reviews and book summaries: theory and history of science, World History and history of technology. Also the summary of well known popular book on the history of modern phycics. All in Polish. Titles in the original languages.
---
In English: two presentations comparing leading Nikon and Canon DSLRs (2008). In Polish: some practical tips and presentations on various photo techniques. Abstracts in English
Ebook "(Un)-Real Socialism" written by me and my friend. One of the few global theories accounting for the communism phenomenon. The work hotly debated in Poland and in the Western sovietology. Some chapters in English The book has been downoloaded 11993 times in 2013 (plus 34281 times individual chapters)
---
contact:

---